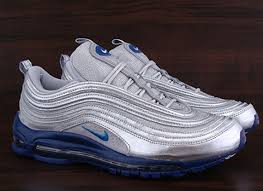 Air Max 97 used in Creating this piece
DESCRIPTION AND DETAILS:
This upcycled Vader was inspired/modeled after Nike's iconic Air Max 97.
Materials Used:1 pair of Nike Air Max 97, other shoes parts, computer chips, heat sinks and other upcycled materials.
Dimensions:12 inches tall , 13.5 inches wide and 9.5 inches deep.
Case Size: 13 inches tall, 27 inches wide and 12 inches deep.
Date Completed: 4/30/2017
Status: Sold